Common Features of Media Filters
100% Polyester Fibers – Easy to handle and work with unlike fiberglass.
Adhesive Will Not Migrate Downstream – Tackified adhesive cannot migrate since it is part of the fiber spray bonding process during manufacturing of the filter media – not a post application.
Unaffected by Moisture – Panels and panel links have no paper components that can lose integrity due to moisture in the system.
Poly Shield XI Media MERV 11
MERV 11 in accordance with ASHRAE 52.2-2012
Dustlok® Composite Adhesive
Spor-Ax® Antimicrobial
Available in 1″ Thickness
Dual-Ply Dustlok® Media MERV 9
Dual-Density for progressive depth loading
MERV 9 efficiency per ASHRAE 52.2-1999
Unique Dustlok® adhesive that will not migrate downstream
Spor-Ax® anti-microbial effectively controls Mold, Mildew, Algae and Fungi on the Filter
Available in 1-inch and 1 1/2-inch thickness
Flame Retarded – U.L. Class 2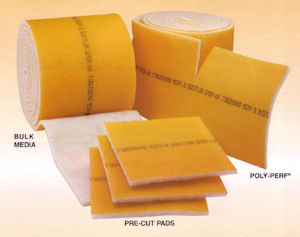 Poly Shield G8 Dual-Density Media MERV 8
Bulk Media Up To 92-inch Wide
Media Thickness 1-inch
Panels & Links Available
Pre-Cut Pads & Poly Perf®
Extended Surface Filters
Meets new construction phase requirements for LEED certification program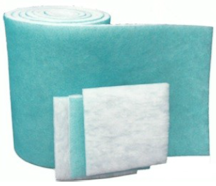 Polyester Media MERV 7 and 6
Consistency
Dry or Tackified Media
One, Two Inch
100% Synthetic
Rolls, Pre-Cut Pads, Poly-Perf®
Flame Retarded – U.L. Class 2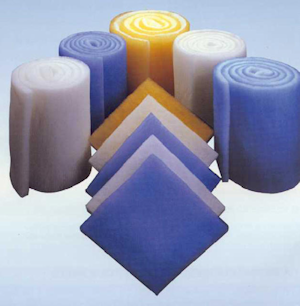 Rigid Pad Filter MERV 6
100% Filtering Area
Cut to size and use
The Instant Filter
SPOR-AX ANTIMICROBIAL
MERV 6
Upgrade filtration over any type throw-way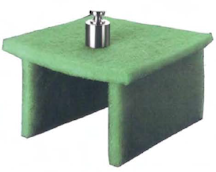 Please call 800-733-8011 for a free, no-obligation filter survey and proposal!